Postdoctoral position in digitalization and computational thinking at BSS
The Department of Management at Aarhus BSS, Aarhus University, invites applications for a 3-year postdoctoral position offering applicants an exciting opportunity to join a new research project on digitalization and computational thinking in education.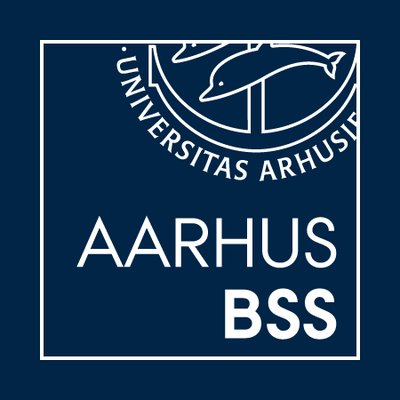 The successful applicant will be part of a team that looks into forms and methods for introducing digitalization and computational thinking as topics in the education of Aarhus BSS. Besides being part of the project of digitalization and computational thinking in education, the applicant will be affiliated with the Center for Computational Thinking and Design and the Department of Management at Aarhus BSS.

The postdoc will focus on the digital skills required to be effective in the future workplace and how these skills can be introduced in our course offerings. In recent years, we have witnessed how the introduction of digital technologies is changing the way in which knowledge work is carried out, and this requires a more sophisticated and critical approach to technology then previously taught. Applicants are expected to take an external view and, in their research and teaching, explore (1) how companies are changing their demands for newly graduated business students; (2) how socio-technical technologies are fundamentally transforming the ways in which work is done; and (3) how educational institutions can create value for business and society. We welcome applicants with theoretically advanced and practically relevant ideas about the opportunities of digital transformation in education.
The successful candidate is expected to contribute to the overall objectives of the project by being involved in the data collection and analysis and article writing towards both the academic and the business audiences. The candidate is also expected to contribute to the other phases of the research process, including method development and dissemination of results in BSS.

The position is research-oriented but may involve teaching assignments.
Further information
For further information, see the full job posting here!
For information about the position and the department, please contact the project facilitator Andrea Carugati, Tel.: +45 87164945, Email: andrea@mgmt.au.dk

If you need help uploading your application or have any questions about the recruitment process, please contact HR supporter Jeannette Guldborg Petersen, Tel.: +45 87 15 24 56, Email: jeannette.petersen@au.dk