New publication: Digital technology comprehension in primary and secondary education
This new article provides a theoretical analysis of the purposes and identity descriptions of the two school subjects, informatics and technology comprehension, with the aim of establishing a grounded understanding of the similarities and differences between them.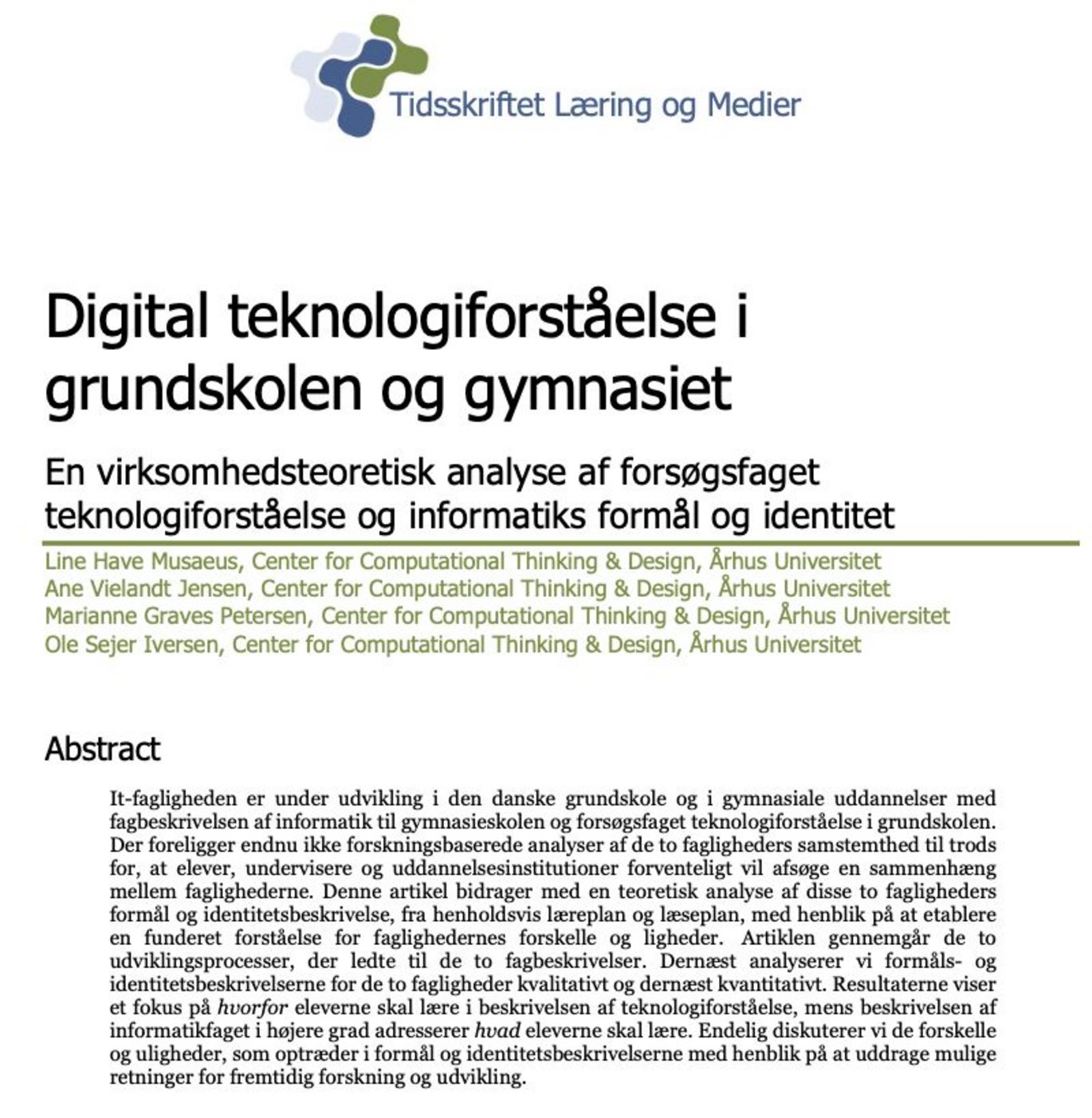 Informatik i gymnasiet og teknologiforståelse i folkeskolen??? Taler vi om det samme eller vil fagene noget forskelligt? Denne spritnye artikel bidrager med en teoretisk analyse af de to fagligheders formål og identitetsbeskrivelse, fra henholdsvis læreplan og læseplan, med henblik på at etablere en funderet forståelse for faglighedernes ligheder og forskelle.
Læs med ganske gratis her:

https://tidsskrift.dk/lom/article/view/136097

Artiklen giver en god baggrund for at drøfte progression mellem grundskolen og ungdomsuddannelserne, når det gælder digitale kompetencer.