Join us at FabLearn Europe/MakeEd 2021
CCTD will present two research papers at The International Conference on Computing, Design, and Making in Education (virtually on June 2-3 2021).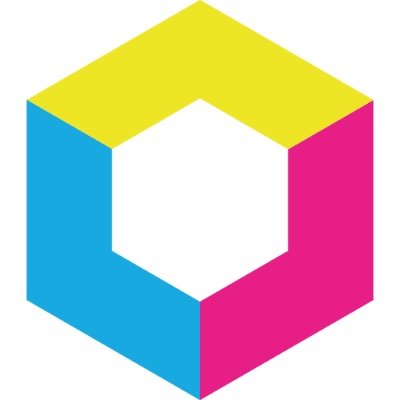 With two research papers, the CCTD team will have a strong presence at the upcoming International Conference on Computing, Design and Making in Education (FabLearn Europe/MakeEd 2021). This year's online edition will be organised by the St.Gallen University of Teacher Education in Switzerland on June 2-3, 2021. The university is located in Rorschach at the beautiful lake Constance on the border triangle of Germany, Austria and Switzerland. We would have loved to explore the region while participating in the conference with researchers, practitioners and teachers from across Europe and beyond.
Our first research paper, Scaling Digital Design Literacy in K-9 Education Through the Fellowship Program, will be presented by 1st author Katrine Holm Kanstrup on June 3rd. The paper reports from a professional development program in Danish K-9 education. Teachers were provided with the knowledge, experience and resources to further develop digital design literacy in their local schools, and create networks for continuous exchange with researchers and teacher trainers. The program has a number of qualities that make it a potentially valuable addition to well-known teacher training initiatives, including: (1) the establishment of feedback loops and networks between researchers and practitioners, (2) scaling through local peer-to-peer training, (3) a modular and agile setup, and (4) collaboration between teacher trainers and in-service teachers. The paper was co-authored by Marie-Louise Wagner, Maarten Van Mechelen, Ole Sejer Iversen and Christian Dindler.
Our second paper, VotestratesML: A High School Learning Tool for Exploring Machine Learning and its Societal Implications, will be presented by 1st author Magnus Høholt Kaspersen on June 2nd. VotestratesML is a learning tool that allows K-12 students to build machine learning (ML) models and make predictions based on real world voting data. The aim is threefold: (1) developing students' understanding of ML by grounding it in a well-known societal phenomenon, (2) providing students with hands-on experience in creating and evaluating ML models, and (3) scaffolding students' reflection on personal and societal implications of ML. Preliminary findings suggest that students were engaged in all three domains. The paper was co-authored by Karl-Emil Kjær Bilstrup, Maarten Van Mechelen, Arthur Hjorth, Niels Olof Bouvin and Marianne Graves Petersen.
The studies for both papers were funded by VILLUM FONDEN.
We are thrilled to have two research papers accepted, because CCTD has a strong connection with the conference. Our center director, Prof. Ole Sejer Iversen, has been a steering committee member since the first edition of FabLearn Europe/MakeEd in 2014. Postdoc researcher Maarten Van Mechelen has recently joined the steering committee, and is one of this year's Technical Program Chairs. During the past year, Maarten furthermore edited a Special Issue on Computing, Design and Making in Education to provide an alternative for the cancelled 2020 edition, and which includes 2 articles written by CCTD researchers.