Final report with experiences from the elective subject in technology comprehension has been published
The project on technology comprehension as an elective subject has now been completed. The project ran over a three year trial period from 2017 - 2020 and the final results are ready.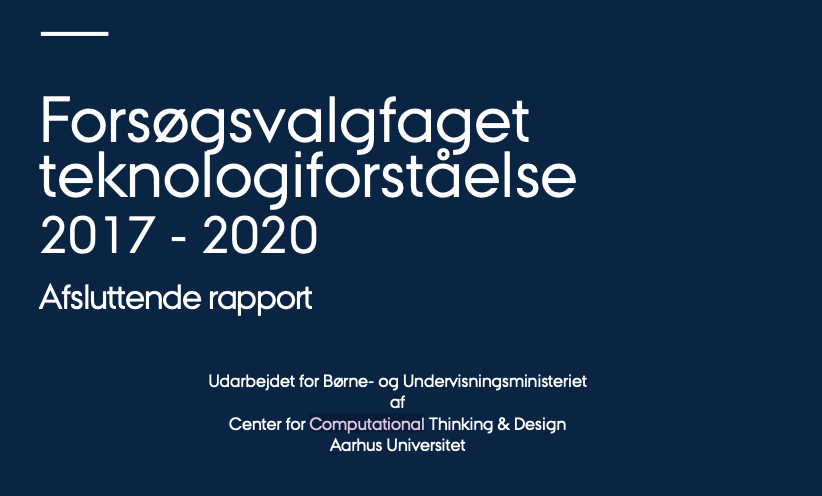 The overall aim of the project has been to best facilitate professional development of in-service teachers teaching the elective subject in technology comprehension. The activities carried out throughout the project have focused on strengthening the teachers' competencies to ensure commitment and development in the project.
The concluding part of the report focuses on three points of attention that are relevant for initiating similar projects:
Professional teacher training and competence development of teachers is very important when implementing and/or testing af new subject in a school setting.
A strong network of practitioners within the field is crucial to ensure that teachers can exchange experiences and knowledge.
The motivation of the teachers can be challenged when similar projects are initiated in parallel.
The experiences from this project will be included in the experience base for the political decision on the future of technology comprehension in primary and lower secondary schools.
Read more about the project here.

Find the report (in Danish) here.

Link to the report from emu.dk (in Danish) here.