Conference on Computational Thinking in high school
CCTD hosted the online conference on January 27 2021 with more than 100 participants.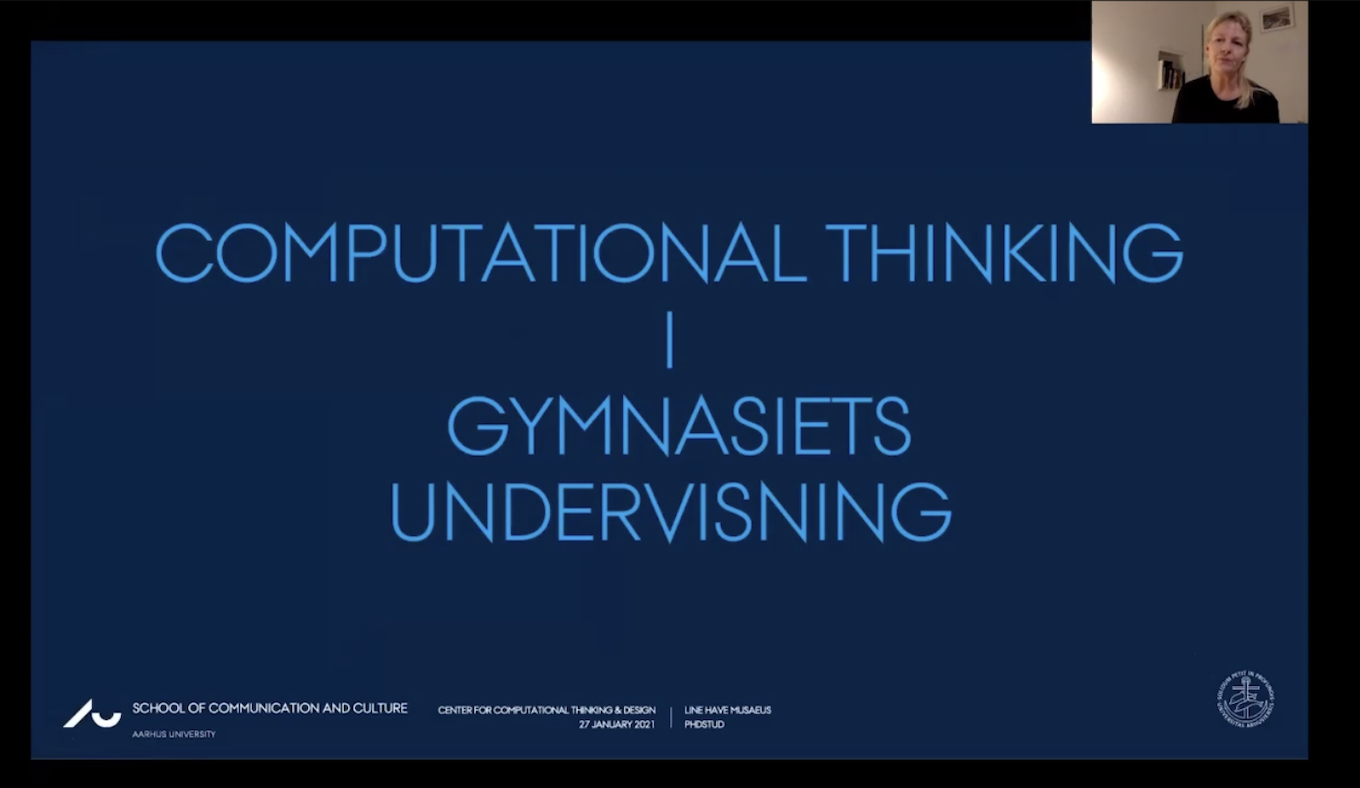 Computational Thinking in high school
The conference focused on the latest developments in teaching Computational Thinking (CT) in high school.
The aim of the conference was to:
Present results from two innovative courses in teaching CT for high school teachers in STEM subjects and humanities subjects (read more about the two projects MCTIG and CTiMNAT).
Inform about the latest developments within the field of CT in both a high school and primary school setting.
Present views on the upcoming development and debate the future of CT in high school with representatives of key players.
As an introduction to the conference a number of actors presented their views on the development in the field. There were presentations from Region Midtjylland, from Danske Science Gymnasier, and from CCTD researchers.
The conference ended with a panel debate on the future of CT in high school hosted by Michael Caspersen (CEO, It-vest).
Please see program and summary of the day here - and a link to the recorded conference (In Danish).
The conference was organised and hosted by: Region Midtjylland, Danske Science Gymnasier, Center for Computational Thinking & Design (CCTD), Aarhus University, and Egaa Gymnasium.