Awards
Bronwyn Cumbo awarded at OzCHI
Best student paper and presentation at the Australian Conference on Human-Computer Interaction in Perth December 3rd to 5th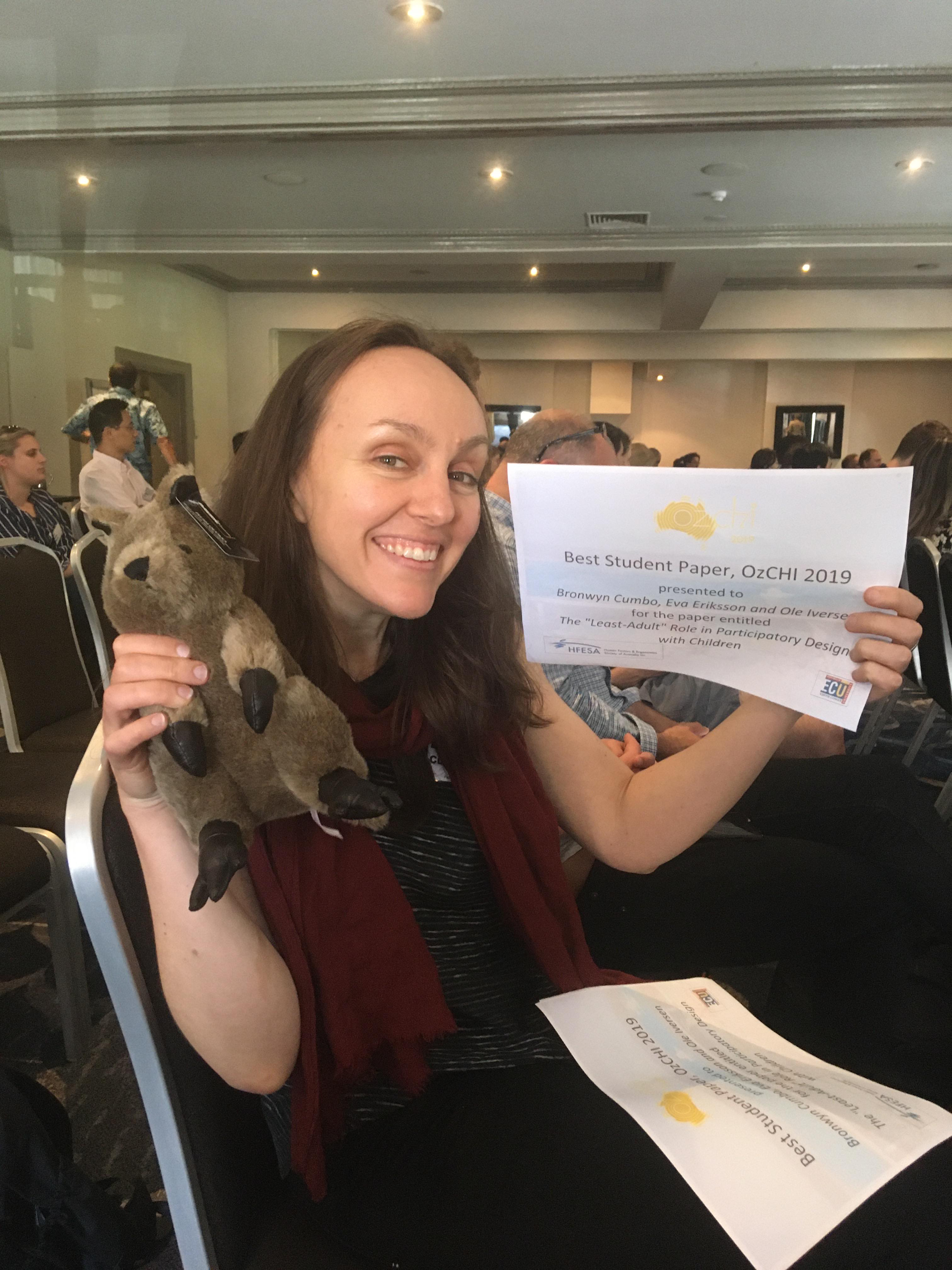 At this years OzCHI Bronwyn Cumbo was awarded with best student paper and presentation.
The paper is entitled The "Least-Adult" Role in Participatory Design with Children and is co-authored by Ole Sejer Iversen and Eva Eriksson from CCTD.
Bronwyn visited CCTD as a visiting research scholar (PhD student) from 2018-2019, and is currently working at Monash University as a postdoctoral research fellow in the Faculty of Education. See Bronwyns professional profile here.
A huge congratulations to Bronwyn from all of us at CCTD!
Link to announcement on Twitter here.